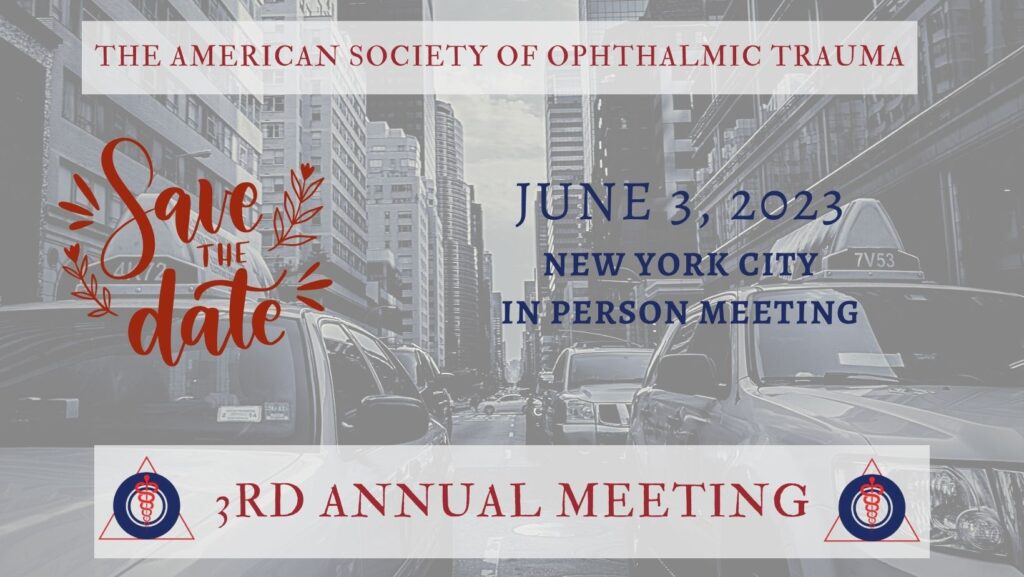 Call for Abstracts Submission Date Extended to March 28th!
The American Society of Ophthalmic Trauma invites abstract submissions for the ASOT 3rd Annual Meeting. The meeting will be held at Columbia University, in the heart of New York City, on Saturday, June 3rd, 2023.
Abstract submissions must be received for consideration by Tuesday, March 28th, 2023, at 5:00 pm EDT.
Please click here for guidelines and to submit an abstract for consideration.
A limited amount of discounted hotel rooms in the local area for those attending the ASOT Annual meeting will be available. More information to come!